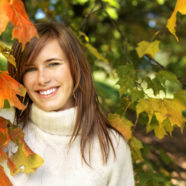 Many years of emotional stress, lack of sleep, overwork, improper diet and lifestyle, and chronic health issues all play a major role in disharmonies related to fertility. Our functional fertility diagnostics and testing, can help further identify the underlying causes in women (or, men) with an established diagnosis or with unexplained fertility issues.

We personalize treatments that combine clinical nutrition, re-balancing of the body's essential minerals and nutrients, detoxification, acupuncture, Chinese herbal medicine, lifestyle changes, as well as mind-body relaxation techniques. Our goal is to support your each step of the journey toward natural fertility.
Your success depends on how consistent and committed you are to following the steps of the natural fertility program!
---
Who Can Benefit
Women with:
regular, or irregular menstrual cycles
hormone imbalances
PCOS
endometriosis
history of miscarriages
fallopian tube dysfunction
anovulatory cycles
many other health issues
Men with:
sperm count or morphology issues
prostate problems
erectile dysfunction
other health concerns
Goal of the Program

regulate menstrual cycles
optimize ovulation
balance hormone levels
help lower high FSH levels when appropriate
help the body recover after miscarriages, or failed fertility treatments
help increase sperm count
improve sperm morphology
increase overall health and well-being
3-Phases
Pre-conception Planning

This is an essential phase for couples who are trying to conceive naturally or with the help of assisted reproductive technology, including IVF and IUI. There are a number of factors to consider prior to conception, and the most important one is the health of both parents-to-be. Your overall health affects both your fertility and your future baby's health. This is an important time for both partners to engage in a healthier lifestyle. These positive changes will be supportive not only during the pregnancy period, but also after the birth of your new baby. As part of our pre-conception planning, we offer individualized programs that incorporate nutritional counseling, stress management, hormone support, lifestyle modifications, all of which will be a great start to a healthy, natural pregnancy.
Supportive Natural Pregnancy Care
We offer supportive care throughout your entire natural pregnancy. We provide additional care for a variety of pregnancy-related complaints, including constipation, nausea, indigestion, and fatigue. We will provide you the support you need while you work with your obstetrician or midwife until the day of delivery, and thereafter.
Ongoing Post-partum Assistance
We also offer post-partum supportive care. If you are experiencing post-partum depression, having anxiety, fatigue, low breastmilk supply, or any other issues, it becomes very important time for us to provide extra care and support.