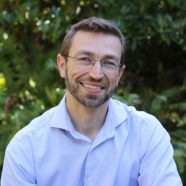 Dr. Igor Schwartzman was born and raised in a small Eastern European country, called Moldova. Dr. Schwartzman's inspiration to becoming a physician was his grandmother, also a physician, who was deeply committed to healing and supporting her local community in Moldova.
Dr. Schwartzman is a trained naturopathic physician, and completed his medical studies at the National University of Natural Medicine in Portland, Oregon. He has over 20 years of experience in the field of natural health, medicine, and research at both the Harvard School of Public Health and Boston University. He is an expert in lifestyle/preventative medicine and natural health. His work has been published in numerous scientific journals including the American Journal of Respiratory Care and Medicine, and the Journal of Allergy and Clinical Immunology. Dr. Schwartzman has also been a contributing editor to a software-based diagnostic and treatment support system for clinicians, called iCaduceus.
Dr. Schwartzman has a strong interest in hormone health, Hashimoto's and thyroid disorders, and autoimmune disease.
He is a founder and a medical director of Whole Family Wellness Center. After many years since its inception, he closed the clinic in 2020, and continues to maintain his private telehealth practice working with people from Oregon, Washington, and Vermont.
Connect with Dr. Schwartzman on Facebook, YouTube, or Instagram.
Dr. Schwartzman is living his lifelong dream of practicing naturopathic medicine, spending his days listening to people tell their life stories, witnessing their healing journey, and assisting them in finding and maintaining wellness.
Why I Do Naturopathic Medicine
I believe you need to be heard
I believe you and what you experience
I believe optimal health is not an option
I believe you can choose health
I focus on restoring health and preventing disease
I offer you choices
I use gentle, non-invasive techniques with no harsh side-effects
I support you to become an active participant and take charge of your own health
My Approach to Health
As a naturopathic doctor, I strive to achieve the highest level of health and vitality for those I treat. What makes me unique is that my definition of health is not based solely on the idea of absence of disease, but rather a balance between body, mind, and spirit. I am here to support, educate and inspire you to achieve your vision of health.
I strive to make a difference in the lives of my patients, their families, the local community, and the world at large. I work to be an attentive listener and to understand each person's experiences and health story, and how it relates to his or her life. We can expect that your journey towards health and wellness will occur in stages. So from the beginning we create a clear plan and vision of your health goals and how we will achieve them. It is important for us to maintain open communication of your needs and goals. As a doctor, I encourage people to be empowered and active in their health process, as well as to ask questions, be curious and engaged. My role as a doctor is to be a teacher, providing you the tools you need to take your well-being to the next level.
As a doctor and teacher, I am driven by the conviction that every person has the ability to harness their own inner medicine and power.
After many years immersed in the realm of natural medicine, I began to realize that there was an epidemic of overwhelm taking place. People were coming to him feeling overscheduled, disconnected, depressed, anxious, exhausted, and stuck. Despite making some changes to their lifestyle, they were still reliant on supplements or medications to make them feel better. But this transient wellness always ended up as a very temporary solution to their health problems. This is the reason I often think Beyond simply Medicine.
---
"We can not medicate ourselves into a place of true well-being."
– Dr. Igor Schwartzman
---
Dr. Schwartzman brings true meaning to the words "whole" and "wellness". I originally went to see him as a physician, but in the time that we have worked together he has gently, but steadfastly encouraged me to explore an exciting and mysterious spiritual path of a completely different kind.
---
Ready to get started?
Schedule now.
Now available in Oregon, Washington, Vermont.