Do you have Hashimoto's?
Hashimoto's hypothyroidism is a multifaceted disease and managing it requires more than simply replacing thyroid hormones. Many people that come to see me describe to me that they have seen many providers, have had various lab tests (and, in many cases their labs are normal), and in general are told that everything looks normal. Most importantly, I hear the same question asked of me, which is similar to the title of the book written by Dr. Datis Kharrazian, "Why do I still have thyroid symptoms, when my lab tests are normal?".
Since Hashimoto's thyroiditis is a multifaceted autoimmune condition, it involves different systems in the body. These include your digestive, immune, endocrine, nervous, and other systems. Unfortunately, by the time most people come in, they have experienced long and frustrating journeys with their health. Although it can help, it is simply not enough, or at least the benefits are not long-term, to replace the thyroid hormone to get the TSH (thyroid stimulating hormone) level to be within the lab range.
In order to manage your autoimmune Hashimoto's hypothyroidism effectively, it is essential to fully explore and understand the factors that contribute to your individual dysfunction. Furthermore, understanding which systems are involved is vital to helping address the underlying issues to this complex disease.
---
 How exactly can Dr. Schwartzman help you?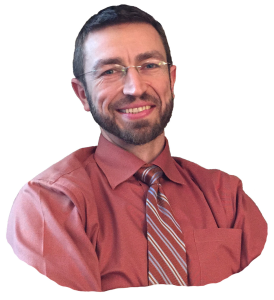 Dr. Igor Schwartzman incorporates a functional medicine approach and has a comprehensive methodology to treatment and management of Hashimoto's and autoimmune disease. From the very beginning, we create a clear plan and vision of your health goals and how we will achieve them. It is important for us to maintain open communication of your needs and goals. As a doctor, I encourage people to be empowered and active in their health process, as well as to ask questions, be curious and engaged. My role as a doctor is to be an educator, providing you the tools you need to take your well-being to the next level.
The initial steps are focused on better understanding all aspects of your health history that are contributing to your present level of health and imbalance:
I take the time to LISTEN to your complete health journey
I take the time to EVALUATE all aspects of your health history and biology that are affecting your health
I take the time to PLAN your treatment regimen based on your individualized needs and physiology
As part of gaining a better understanding of your underlying health issues, you will receive:
A complete review of your medical history, your previous medical records and lab testing.
In-office physical exam(s), most up-to-date functional labwork and testing.
---
Basic assessment & treatment of Hashimoto's and autoimmune disease.
Click on the chart below to take a closer look.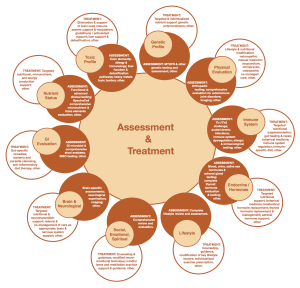 ---
Process Overview
Here are a few basic steps to becoming a new patient with Dr. Schwartzman.
Pre-visit Preparation
Make sure to gather as much information as you can from your previous healthcare providers, particularly any recent (last 12-24 months) lab testing that you may have had done. You are welcome to send, email, fax, or upload them to your new Personal Health Portal Account.
First Appointment
Your initial appointment involves a complete health history intake, physical exam, review of any previous medical records and lab results. At the end of the visit, and/or shortly after your first visit, Dr. Schwartzman will recommend additional lab testing as necessary.
Follow-up Appointment
The purpose of the second appointment is to review, discuss, and have all of your initial questions addressed pertaining to your lab(s) testing and the initial phase of the treatment plan.
This visit is an opportunity for you to become an active participant in your own health process, ask questions, and gain a better understanding as to the treatment regimen that is designed specifically for you.
Subsequent Appointments
Your regular follow up visits are designed to evaluate and review, and modify your treatment plans according to your own health process.
To assess  your progress, both using a functional medicine approach and testing as needed, as well as your own subjective assessment and report.
To maintain the consistency of your individualized treatment plan, it is essential that you keep regular follow up visits.
---
Ready to get started?
Schedule now to find out whether we are a good fit.